Last Updated on June 8, 2023
Are you a fan of golf? Have you ever wanted to experience the thrill of playing in one of America's most popular tournaments, the Phoenix Open Golf Course? Well, here is your chance! This article will give you all the information you need about this prestigious event and its historic venue.
Location of TPC Scottsdale
TPC Scottsdale is a golf course located in the city of Scottsdale, Arizona. It was originally opened as an eighteen-hole facility in 1987 and has since been expanded to thirty-six holes. The TPC Scottsdale hosts the annual Phoenix Open Golf tournament each year, making it one of the most popular courses on tour. Its location makes it easily accessible from both Phoenix and its surrounding cities, allowing thousands of fans to come out and watch some of the greatest professional golfers compete every year. Located just northeast of downtown Phoenix, TPC Scottsdale sits at about 1,400 feet above sea level and offers stunning views of Camelback Mountain, Pinnacle Peak and other nearby landmarks. With its convenient location near major highways, airports, and attractions like Old Town Scottsdale, TPC Scottsdale is an ideal destination for any golf enthusiast looking to experience world-class competition or practice their swing.
History of the Phoenix Open Golf Course
Moving on from the location of TPC Scottsdale, let's dive into the history of the Phoenix Open Golf Course. The tournament is commonly referred to as 'The Greatest Show on Grass' and began in 1932 at Arizona Country Club before moving to its current home, TPC Scottsdale, in 1987. Over time it has become one of golf's most well-known events due to its wild fan atmosphere.
The Phoenix Open is a professional golf tournament played each year at TPC Scottsdale during the last week of January or the first week of February. It has been part of the PGA Tour since 1945 and currently features 156 players competing over four rounds for a purse exceeding $7 million dollars. Famous champions include Tom Watson, Mark Calcavecchia, Phil Mickelson, Rickie Fowler and Gary Player.
The event dates back to 1931 when local businessman Dwight B. Heard hosted an exhibition match between popular golfer Walter Hagen and Johnny Farrell that drew thousands of spectators. Since then, it has grown exponentially, with attendance reaching close to 600,000 people by 2019:
Millions watch every year around the world through television broadcasts
It is considered one of the premier sporting events in America
Its iconic stadium 16th hole makes it stand out from other tournaments
Due to its popularity and success, this annual event has become much more than just a golf tournament; it's an experience embraced by locals and visitors alike. From thrilling competition to being surrounded by passionate fans cheering for their favourite players – attending this event is something you won't soon forget!
Overview of the Course Layout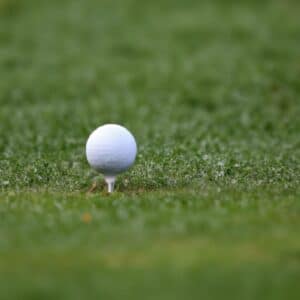 The Phoenix Open Golf Course, located in Scottsdale, Arizona, is a challenging course designed for golfers of all skill levels. The layout features 18 holes at par 71 and 6,977 yards from the back tees. Hole details include wide fairways that feature generous length off the tee. There are also several water hazards placed strategically throughout the course as well as plenty of big bunkers to challenge players around the green. The greens' sizes vary but range in size from small to large, with subtle breaks and undulations, making approach shots both fun and difficult.
For each hole, there are four sets of tees; White (back), Blue (middle), Gold (forward) and Red (women). This allows players to choose their own level of difficulty while playing on this championship-calibre course. With elevation changes, beautiful desert landscaping and long views, it's easy to see why this has quickly become one of the most popular courses in Arizona.
Tips for Playing at TPC Scottsdale
TPC Scottsdale is renowned for its challenging course layout, making it a favourite of many golfers. To ensure success on this course, players should be aware of some key tips and strategies before teeing off.
When putting, golfers need to pay attention to the contours of the greens. This can make all the difference between sinking or missing an important putt. Additionally, being conscious of where the pin placements are will help in reading the right line and deciding what club to use when approaching each green.
Golfers also need to plan their strategy around the overall course layout. The par 3s require accurate iron shots, while the par 5s offer opportunities for eagle and birdie attempts if driven correctly. In addition, understanding which hazards may come into play on certain holes gives golfers a better sense of how they approach each individual shot with confidence. By following these putting tips, as well as general golf tips related to TPC Scottsdale's course layout and strategy, players have a much greater chance of playing their best round here.
Club Opportunities at TPC Scottsdale
TPC Scottsdale is a world-renowned golf club located in the Valley of the Sun, just north of Phoenix. The club offers members exclusive access to an array of privileges and amenities that are not available elsewhere. From club membership to golf lessons and even access to the pro shop, there's something for everyone at this prestigious club.
Membership provides exclusive benefits such as discounted green fees, complimentary practice range balls, discounts on merchandise from the pro shop, and priority tee times. Members also enjoy special social events throughout the year, including tournaments, cocktail parties, and barbeques. In addition, members can take advantage of private instruction with some of the top teaching professionals in Arizona. For those interested in honing their skills further, they can sign up for one of several clinics or academies offered by TPC Scottsdale.
Signature Holes at TPC Scottsdale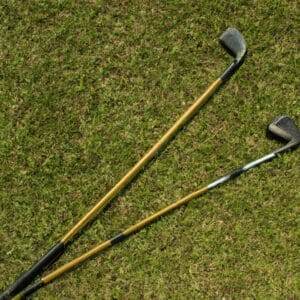 At TPC Scottsdale, golfers have the opportunity to experience some of the most iconic holes on any course. The signature hole 16 is one of the highlights and offers a challenge with its narrow fairway lined by palm trees and cacti. Hole 3 has an overview that includes a lake in front of the green, making it visually stunning as well as difficult for players. Hole 11 has a unique history due to its location near where Phoenix was founded in 1870. Players can learn from others' experiences when playing hole 15; tips include being aware of how far out-of-bounds is located as well as avoiding going beyond a certain point off the tee. Lastly, at hole 17, club selection is critical when navigating your way through this tight dogleg left. In order to score well here, golfers must stay close to the right side if they are aiming for the pin position closest to them. With these challenging yet enjoyable holes, TPC Scottsdale truly stands out amongst other courses.
Frequently Asked Questions
What Are the Dress Code Requirements for Playing at TPC Scottsdale?
It is important for everyone to be dressed appropriately when visiting TPC Scottsdale. Not only does this help provide respect for other members and visitors, but it also helps ensure safety for those playing on the course. All shirts should be collared in order to prevent any distractions from other players. Dress shorts may be worn instead of golf shoes if preferred by the player. In addition, no jeans or sandals are allowed; these could potentially cause an injury due to slipping or tripping hazards which could occur during play.
How Long Is the Phoenix Open Golf Course?
The Phoenix Open Golf Course is an 18-hole course located in Scottsdale, Arizona. Its length is 7,261 yards from the championship tees, and it has a par of 71. In comparison to other golf courses, like TPC Scottsdale, which is also in Arizona and measures at 7,216 yards with a par 72, the Phoenix Open Golf Course still stands as one of the most challenging courses around. Here are some facts about the Phoenix Open Golf Course:
The course consists of two distinct nines – the front nine and back nine
It offers four sets of tee boxes that accommodate different play styles
There are water hazards in the seven holes
Its signature hole – Hole 16 – is the longest stadium hole in history
A round of golf at the Phoenix Open Golf Course typically takes 4-5 hours to complete depending on weather conditions or the pace of play. While it may not be for everyone due to its difficulty level, for those who have experienced playing, this course will tell you that time flies by when playing here because of all its unique features.
Conclusion
The Phoenix Open Golf Course, located at TPC Scottsdale in Arizona, is a popular destination for golfers from all over the world. With its excellent facilities and challenging course, it's no wonder that so many people choose to come here each year. It's certainly worth checking out if you're looking for an exciting round of golf!