Last Updated on June 4, 2023
Golf, a game of long-standing reverence and eminence, has its most esteemed club in the form of Augusta National. Augusta counts roughly 300 members, and it's common to see some of the biggest names in sports and entertainment enjoying a round on its prestigious fairways. But what do we know about these famous faces who are part of this exclusive club? We'll take a look at how many members there are at Augusta National Golf Club, as well as some notable names among them. So if you're curious about who makes up this elite group, read on.
Table of Contents:
Discovering the Membership of Augusta National Golf Club
The membership of Augusta National Golf Club is one of the most exclusive and prestigious clubs in the world. It has been home to some of golf's greatest players, including Tiger Woods, Jack Nicklaus, and Arnold Palmer. The club was founded in 1933 by Bobby Jones and Clifford Roberts with just a handful of members. The club has grown to encompass a membership of over 300 individuals from around the world.
As expected with such an elite group, becoming a member at Augusta is no easy feat. Membership requirements are stringent; applicants must be invited by existing members or approved unanimously by the entire membership committee. Additionally, prospective members must have achieved considerable success in their professional lives before they can even be considered for entry into this hallowed ground.
Members of Augusta National Golf Club are granted the privilege to access its celebrated 18-hole course and other amenities, including training areas and dining halls, where they can take a breather after playing or interact with golf enthusiasts from around the world. Moreover, members receive invitations to exclusive events like private dinners hosted by past Masters champions or special tournament viewings throughout the major tournaments season – ensuring that being part of this elite club remains an unparalleled experience even away from the fairways. 
Given its reputation for hosting many greats from across generations, it is no surprise that current notable figures among Augusta's roster include Bill Gates (the Microsoft founder), Warren Buffett (the billionaire investor) and Condoleezza Rice (former US Secretary Of State). With such an impressive list comprised mostly of wealthy businessmen – which makes sense given how expensive joining fees are – it becomes clear why getting accepted into this highly selective group requires so much effort: not only do you need talent, but you also need financial means if you wish to become part of what some consider "golfing heaven."
By discovering the membership of Augusta National Golf Club, we gain a better understanding of who has access to this exclusive golf club. Moving on from here, let's take a look at some famous members that have been part of the prestigious club.
Key Takeaway: Joining Augusta National Golf Club is a highly selective process and requires both talent and financial means. Being part of this exclusive club has its perks, such as access to the renowned 18-hole course, practice areas, dining rooms and invitations to special events hosted by past Masters champions – making it truly an unparalleled experience.
Famous Members at Augusta National
At Augusta National Golf Club, some of the most famous members in history have been part of its prestigious membership. From sports stars to business moguls, this club has seen it all. Let's take a look at some of the more notable names that are associated with this exclusive golf course.
Jack Nicklaus
Jack Nicklaus, widely regarded as one of the greatest golfers ever, was a highly esteemed honorary member at Augusta National for many years. Nicklaus earned six Masters championships and was enshrined in the World Golf Hall of Fame in '74.
Tiger Woods
Tiger Woods is another legendary golfer who is a member at Augusta National. He has won four Masters tournaments, and his name will forever be linked with this iconic course due to his dominance there over the years.
Bill Gates
The Microsoft co-founder Bill Gates became an honorary member at Augusta in 2002 after winning a charity tournament held there that year. His attendance at the club further enhances its status as one of the most select organisations in existence.
Warren Buffett
Warren Buffett, billionaire investor and CEO of Berkshire Hathaway, joined as an honorary member in 2014 after playing a round with Bill Gates during their visit to play together two years prior.
Michael Jordan
Michael Jordan may not be known as much for his golfing prowess but he still holds an honorary membership status at Augusta since 2013 when he played alongside other celebrities like Justin Timberlake and Mark Wahlberg during a celebrity tournament hosted by former President Barack Obama.
Arnold Palmer
Arnold Palmer's Arnie's Army wouldn't be complete without its leader. Arnold Palmer was granted lifetime membership status back in 2010 due to his outstanding contributions to both professional golfing circles and philanthropic efforts around him.
Famous members at Augusta National have long been a source of prestige and admiration for the golfing world. As we move on to explore the history behind Augusta's membership, it is clear that this elite club has an illustrious past which still resonates today.
Key Takeaway: Famous figures, from athletes to business leaders, are part of Augusta National Golf Club's celebrated membership. This includes legendary golfers such as Jack Nicklaus and Tiger Woods, Microsoft co-founder Bill Gates, billionaire investor Warren Buffett and basketball great Michael Jordan – all having been granted honorary lifetime memberships for their contributions to professional golfing circles or philanthropic efforts.
The History Behind Augusta's Membership
Augusta National Golf Club is a prestigious and renowned golf club globally, boasting a long history of hosting some of the most celebrated tournaments, such as The Masters Tournament, since 1934. As such, it has always had a strict membership policy that limits who can join its ranks.
To be considered for membership at Augusta National Golf Club, applicants must fulfil certain criteria established by the board of directors and demonstrate exceptional accomplishments in golf or business. These include being invited by an existing member or having achieved certain accomplishments in professional golf or business endeavours that are deemed noteworthy enough for consideration. Moreover, to become a member at Augusta National Golf Club, one must be prepared to pay an initiation cost and yearly dues, which are amongst the most expensive in golf.
In response to mounting public pressure from various advocacy groups for gender equality in sports and business, Augusta National Golf Club finally opened its doors to female members in 2012 with the induction of Condoleezza Rice and Darla Moore. Their acceptance marked a monumental milestone that was long overdue, which demonstrates the club's willingness to adapt over time and keep up with modern standards.
Membership at Augusta is highly sought-after due to its esteemed standing as one of the best courses in the world and special access to exclusive events such as The Masters Tournament, which are unavailable elsewhere outside Georgia. This makes it even more elite than many other private clubs across the country that allow much larger numbers into their rosters annually. 
Key Takeaway: Augusta National Golf Club has a strict membership policy but recently opened its doors to female members in 2012 with the induction of Condoleezza Rice and Darla Moore. The club's prestige is unrivalled due to its exclusive access to events like The Masters Tournament, making it one of the most elite private clubs around – if you can make the cut.
FAQs in Relation to How Many Members Are at Augusta
How many people are members at Augusta?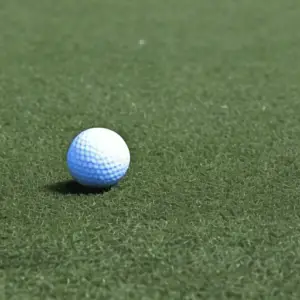 Augusta National Golf Club stands out as one of the most exclusive golf clubs in existence, boasting a limited membership of 300 individuals who can only be welcomed by existing members. The club has a restricted membership, with only 300 individuals being invited to join by current members. The club does not accept applications for membership, and no waiting list exists; instead, prospective members are personally contacted when an opening arises. As such, Augusta National's exact number of members can fluctuate from year to year but generally hovers around 300.
How many people go to Augusta Masters?
The Augusta Masters is renowned globally as one of the most esteemed golf competitions, drawing a great many spectators annually. In 2023, approximately 40,000 people attended the tournament over its four days. Crowds from across the globe flocked to witness some of golf's elite athletes vying for one of the sport's most illustrious awards at Augusta National Golf Club. The atmosphere at Augusta National Golf Club was electric as patrons cheered on their favourite players while enjoying the beautiful scenery and perfect weather conditions throughout the week.
Who are the members of the Augusta National Golf Club?
It was founded by Bobby Jones and Clifford Roberts in 1933 and has been home to some of the greatest players ever since. The current members include Jack Nicklaus, Arnold Palmer, Gary Player, Phil Mickelson, Tiger Woods, Fred Couples and many other famous professionals from around the globe. Membership is strictly limited to 300 people who have achieved excellence both on and off the course, making it an exclusive club for those that truly love this great game.
Is Tiger Woods an Augusta member?
No, Tiger Woods is not an Augusta member. He has never been a part of the club's membership roster and does not have access to its exclusive amenities. Despite not being a member, Woods has still achieved remarkable success at the Masters, having earned four victories since 1997 – joining an elite group of only five golfers who have secured multiple green jackets. Woods has also served as an honorary starter at the Masters since 2010.
Conclusion
Since its inception in 1933, Augusta National Golf Club has become renowned as a prestigious and highly sought-after membership. With a membership roster that includes some of golf's biggest names and personalities, it is no surprise why many members are at Augusta. The club continues to set standards for excellence both on and off the course – something all golfers can appreciate.