Last Updated on November 6, 2023
What is the Walker Cup in golf? For golf fans, the Walker Cup is one of the sport's most prestigious events. This biennial amateur competition pits teams from Great Britain and Ireland against their American counterparts in a two-day battle for bragging rights. But what exactly is the Walker Cup? Let's take a closer look at this historical event and find out why it has become such an important part of the game of golf.
History of the Walker Cup
The Walker Cup has a long and storied history in the sport of golf. It's an event that began almost a century ago, with its origin in 1920. The Walker Cup is a biennial men's amateur team golf tournament between teams from the United States and, Great Britain and Ireland – or GB&I. Named after George Herbert Walker (the great-grandfather of former US President George W. Bush), it was first held at National Golf Links on Long Island, New York, USA. Since then, this prestigious event has been played every two years, alternately in the U.S. and UK/Ireland.
Overview of the Event
The event pits 10 US amateurs against 10 GB&I amateurs in a two-day match play format. It consists of foursomes (also known as alternate shot) on the first morning, followed by singles matches after lunchtime on Day 1 and fourball (better ball) matches on the second morning before concluding with more singles later that afternoon. All 20 competitors will take part across all five sessions for their respective teams with points awarded for each win or half point per tie. A total of 28 points are up for grabs over these two days, but only one side can emerge victorious – so there'll be plenty of drama along the way.
A strong field of players makes this walker cup overview golf tournament overview a must-watch affair; American hopeful Davis Thompson won back-to-back U.S Amateurs, while Irishman John Murphy recently claimed the British Amateur title. With such talent, spectators will no doubt have their eyes glued to every shot come September.
Format of the Tournament
The Walker Cup is a match-play team event. It consists of two days of individual matches and one day dedicated to alternate shot foursomes. The first two days will see eight players on each side face off against each other in 18 holes of singles play. On the final day, those same 16 players will be split into 8 pairs for 4 rounds of alternate shot foursomes. Ultimately, it'll take 28 total points to win the competition, with 14 ½ points needed for victory – equal to winning 7 out of 10 matches. All told, there are 40 individual games across these three days, with 20 played by each team over this highly competitive weekend. With that said, all eyes turn towards the golfers as they vie for a chance to lift their country's flag at the end of this prestigious tournament.
Prizes and Awards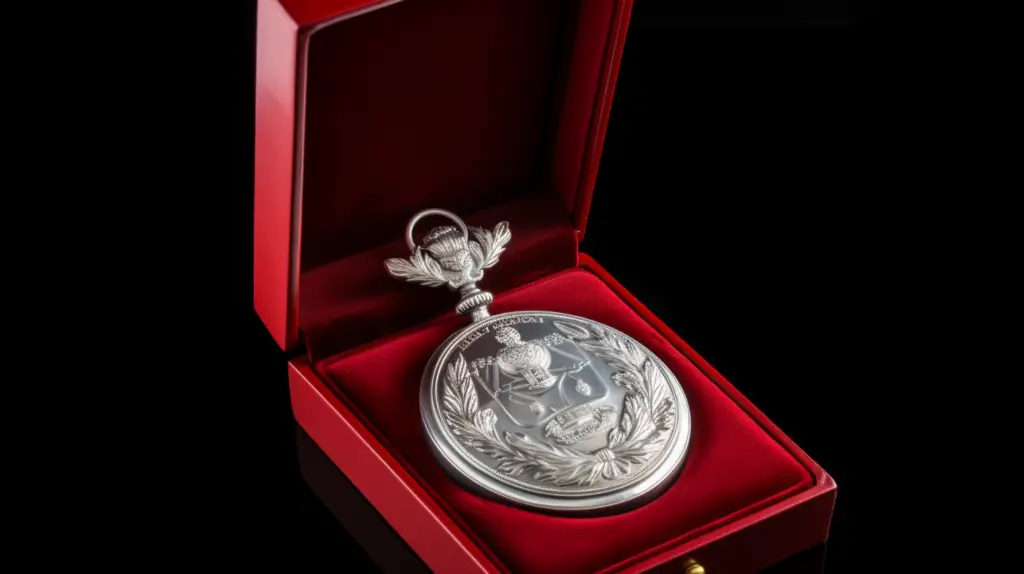 For the winning team, each player will receive a silver medal emblazoned with their name and the date of their victory at the Walker Cup. In addition to this, they'll also get to keep a limited edition framed photograph commemorating their achievement. Individual players may be given additional prizes if they achieve outstanding performance during the competition, such as the most points scored or the lowest score overall in one round. Each member of the winning team will also take home special golf accessories, including branded caps and balls with unique logos related to their success in the tournament.
Overall, these coveted prizes represent a great opportunity for players to show off their skills on an international stage while receiving recognition for their achievements in golf, both large and small. It's no wonder that so many people strive to compete at this high-level event every year.
Venues for the Tournament
The Walker Cup is an annual golf tournament between the United States and Great Britain and Ireland. It has been held since 1922, and its venues have included some of the most famous courses in golf. The locations of these tournaments are renowned for their challenge and beauty, providing a memorable backdrop to one of the greatest team events in professional golf.
For over 100 years, many distinguished clubs around the world have acted as hosts for this prestigious event. Over the course of its history, ten different countries have seen Walker Cup matches take place on their soil – including England, Scotland, Wales, Northern Ireland, Canada, Netherlands Antilles (Curaçao), Jamaica, Bermuda, Portugal and the US. Some notable walker cup courses include Royal Liverpool Golf Club (England), Formby Golf Club (England), National Golf Links of America (US) and Winged Foot Golf Club (US).
It's no wonder that so many great players from both sides of the Atlantic Ocean have had success at this esteemed competition – with challenging yet beautiful courses like those listed above having hosted some truly iconic moments throughout its long history.
Frequently Asked Questions
What Is the Eligibility Criteria for Competing in the Walker Cup?
The Walker Cup is one of the most prestigious golf tournaments in the world, and to compete, players must meet certain eligibility criteria. These criteria are set forth by The R&A, who organize and administer the event every two years. So what exactly does it take to be eligible for the Walker Cup?
To begin with, all competitors must have amateur status and not participated in any professional events since 1 January of the year preceding the competition. Additionally, they must be members of a national golf union or association that has an affiliation with The R&A. Moreover, they must also agree to abide by all rules issued by The R&A concerning their participation in The Walker Cup.
But beyond these requirements, there are other conditions which affect how many players can actually participate; only 10 players from Great Britain and Ireland (GB&I) may compete, while the USA can select an 11-man squad due to its larger population size. This brings us nicely onto age limits as each team's roster should include at least 2 players aged under 21 on 1st January of the year before competing – meaning younger players have a better chance at making this elite tournament than some more experienced pros. Overall, meeting these strict walker cup criteria proves no easy feat and requires dedication and skill from potential participants.
Conclusion
So, what is the Walker Cup in golf? In a nutshell, the Walker Cup is one of the world's most prestigious golf events, held every two years. It pits teams from the United States and Great Britain and Ireland against each other in a match-play competition. The current defending champions are Team USA, who won 16-10 at Royal Liverpool Golf Club in 2019.
Each team consists of 10 players with four reserves, playing 18 individual matches over two days: eight singles matches on day one and ten doubles matches on day two. To be eligible to compete, players must have an amateur status according to the rules set by The R&A and USGA.
The total purse for the Walker Cup stands at $1 million USD and has grown since its first edition, which was held back in 1922. With so much prestige surrounding it, this tournament provides great exposure to both amateurs and professionals alike as they look to make their mark within the sport of golf.