Last Updated on October 24, 2023
When did Tiger Woods start playing golf? The debate on when Tiger Woods began his golf career is ongoing, but the undeniable legacy he has left since 1996 is unmistakable. But what is certain is the impact he had on the game of golf since his debut in 1996. His rise to fame in the golf world began well before his professional career, marked by a multitude of historic victories. From his early life to his legacy in history, this blog post dives into how did Tiger Woods begin as a golfer and why he remains an iconic figure today. Join us as we explore just how much influence Tiger Woods has had on the world of golf.
Table of Contents:
Tiger Woods' Early Life
Tiger Woods' childhood was filled with the love of his parents and a passion for golf. At two years old, his dad presented him with the sport of golf and Tiger's life was never the same. His father, Earl Woods, had been an amateur golfer himself and was determined to make Tiger into a professional. Tiger devoted himself to the sport, training daily and eventually becoming a renowned champion.
Early Interest in Golf
As soon as Tiger could walk he was out on the course with his dad, learning all about golf swings and putting techniques. By age five, he had already won several junior tournaments, showing signs that he would become a great player someday. He began competing against adults by age eight and went on to win numerous awards before turning pro at twenty-one years old in 1996.
His Father's Influence
Earl Woods played an important role in Tiger's development as a golfer; not only did he teach him how to play, but he also instilled confidence in him which helped him excel even further. Throughout his career, Tiger has credited much of his success to Earl's guidance – from teaching him the proper technique to providing emotional support during difficult times – proving that it takes more than just skill alone for greatness.
From an early age, Tiger Woods was driven to excel in golf by his father's dedication and influence. Building on his early passion for golf, Tiger Woods has become one of the most decorated players in history due to his relentless pursuit of excellence.
Key Takeaway: Tiger Woods had a knack for golf from the start, thanks to his dad's instruction. With dedication and hard work, he rose through the ranks of amateur tournaments to become one of the most successful professional athletes ever known, a true testament that success comes with determination and not just luck.
Tiger Woods' Professional Career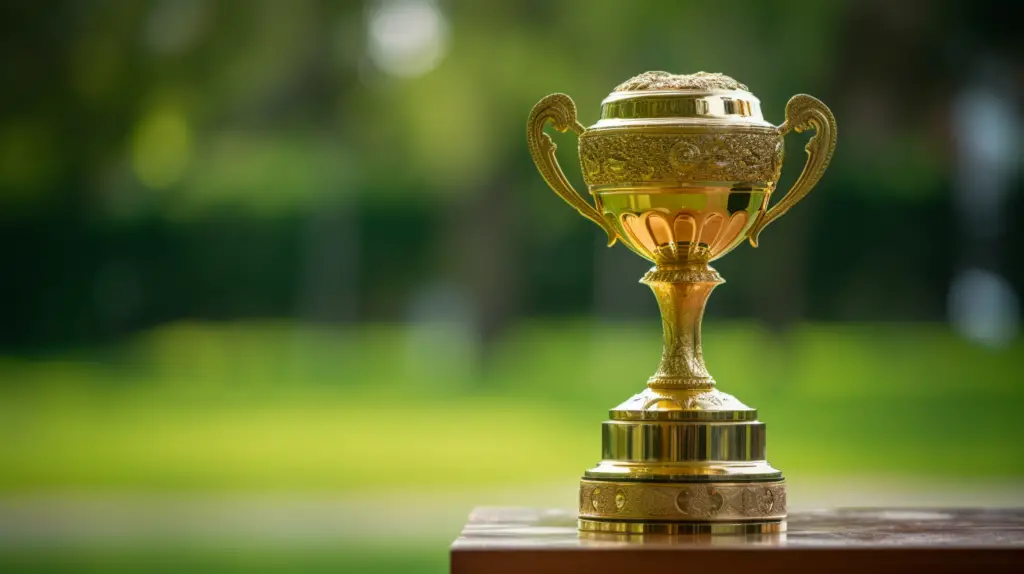 Tiger Woods' Amateur Career
Tiger Woods was a prodigy from an early age, displaying a remarkable aptitude for golf. He won the U.S. Junior Amateur Championship in 1991 and 1992 and became the youngest ever to do so at 15 years old. In 1995 he was named one of Golf Digest's "Top 10 Amateurs" and also won his third consecutive U.S. Junior Amateur title that same year, making him the only player to have achieved this feat in history. His amateur career saw him become one of the most decorated junior players of all time before turning professional in 1996 at just 20 years old.
Having quickly gained notoriety for his exceptional skill and tenacious playing style, Tiger Woods was soon compared to Arnold Palmer and Jack Nicklaus – two of golf's greatest legends. He debuted on the PGA Tour in October '96, but soon after his arrival, he was claiming victories; winning both The Masters and the PGA Championship by 1999.
In 1997, Tiger Woods began his journey of becoming one of the few golfers to ever win 14 major championships in their lifetime – including four Masters Tournaments, three US Open titles, and three British Opens. His victories were not limited solely to majors either; between 1997-2009, he amassed 79 wins across both PGA Tour events and international tournaments alike – cementing himself as one of golf's greatest champions ever seen.
Tiger Woods has achieved remarkable feats in his professional career and will remain a source of motivation for future generations. His effect on the sport of golf is undeniable, propelling it to a prominent position among sports worldwide.
Key Takeaway: At a young age, Tiger Woods' prowess on the golf course was evident as he swept through junior tournaments and ultimately became one of the most decorated players in history. At the age of 20, Woods began his professional career and quickly established himself as one of golf's all-time greats by claiming 14 major championships.
Tiger Woods' Impact on the Game of Golf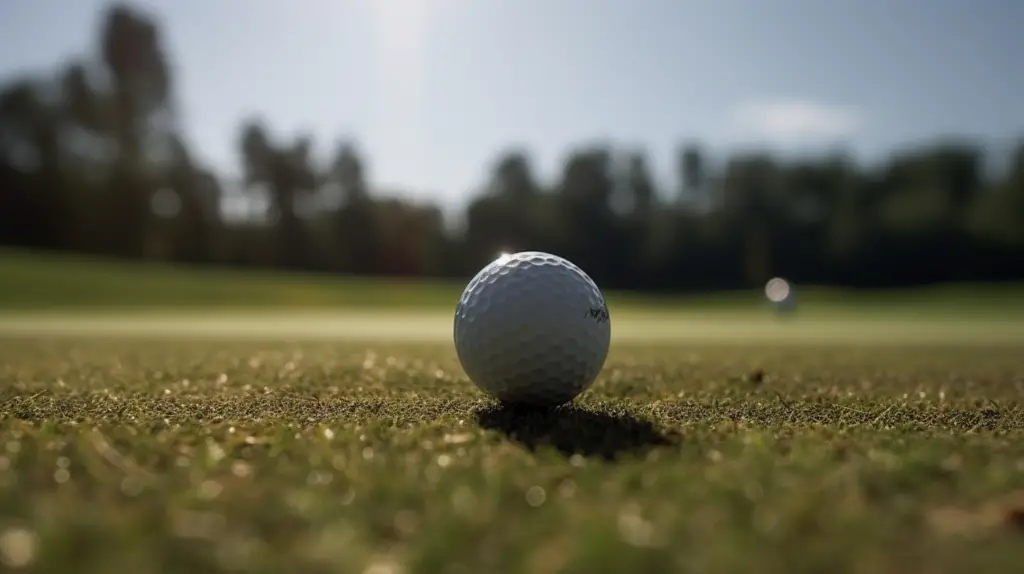 Tiger Woods' influence on golf has been profound. His rapid ascension to stardom and outstanding record in major tournaments have made the sport a viable vocation for aspiring young players. 
Popularity of the Sport
Tiger Woods is largely credited with reviving interest in golf worldwide. During his heyday, Tiger Woods was one of the most iconic sports stars in the world and millions followed him avidly during every tournament. This newfound attention helped introduce a whole new generation to golf, leading to increased participation at all levels, from amateur tournaments to professional tours.
Changes to Rules and Regulations
The governing bodies that oversee competitive play have also taken notice of Tiger's influence on the game. As more people began playing due to his success, rules had to be adapted or created entirely so as not to accommodate these newcomers while still maintaining an even playing field for everyone involved. For instance, when long-hitting drivers became commonplace during Tiger's heyday, courses were lengthened, and limits were placed on club size and ball construction – something that would not have happened without his presence in pro golf circles.
Tiger Woods has had a deep influence on the sport of golf, from boosting its popularity to altering rules and regulations. His legacy will live on through future generations of golfers as his records are broken and new endorsements and sponsorships continue to be made in his name.
Key Takeaway:
Woods' influence on golf has been immense, taking the sport to unprecedented heights of fame and financial rewards at major competitions. His star power opened up a whole new world for aspiring
young golfers
around the globe and changed the rules forever.
Tiger Woods' Legacy in Golf History
Tiger Woods has become a legendary figure in the golf world, with his many achievements already setting records that may remain untouched for years. He remains the youngest ever to take a major title and held his place as the top of the rankings for an unprecedented 281 weeks from 2005-2010. His total of 14 major championships titles stands second only to Jack Nicklaus' 18, although many pundits speculate that if he stays healthy enough until late into his 40s or 50s, he could even surpass this mark.
Endorsements and Sponsorships
Tiger's success on the course has made him an extremely marketable athlete off it as well. His endorsement deals over time have earned him hundreds of millions of dollars, making him one of the highest-paid athletes in history regardless of sport or era. This includes long-term sponsorships with Nike, Gatorade, Buick, EA Sports and more recently, TaylorMade Golf Clubs, which helped make him even wealthier than before despite some setbacks due to personal issues outside golfing circles.
Key Takeaway: Tiger Woods is renowned as a golfing great, boasting an outstanding track record and 14 major championship wins. His success on the course has also earned him hundreds of millions in endorsement deals over time, solidifying him as a household name amongst athletes both past and present.
Conclusion
Tiger Woods' legacy in golf history is undeniable. He has inspired generations of young players to pick up a club and chase their dreams, no matter the odds. From his roots as a novice golfer to becoming one of the world's most celebrated sports stars, Tiger's journey is proof that with commitment and effort, anything can be achieved. No matter what answer you find when asking yourself, "when did tiger woods start playing golf" it's clear that he has changed the game forever.