Last Updated on October 23, 2023
Scotland is known for its rolling hills, ancient castles and whisky distilleries. But there's another attraction the country has to offer – golf courses. Yes, golf courses in Scotland have been around since the 1400s, and they still draw many players from far-flung places annually. From St Andrews Old Course to Gleneagles Hotel & Resort, these historic locations draw thousands of players from all over the world each year. It's no surprise that so many people flock here when you consider how many golf courses are in Scotland: more than 550 at last count. So if you're looking for a unique experience on your next vacation or business trip, why not check out one (or several.) of these incredible destinations?
Table of Contents:
Scotland's Golfing History
Scotland is known as the home of golf, and for good reason. Golf has been around in Scotland since ancient times, having been first recorded as far back as the 1400s when King James II issued a proclamation about it. Golf has grown to be a significant part of Scotland's culture and past.
The popularity of golf in Scotland can be attributed to its climate and terrain. With mild temperatures year-round, rolling hills, and plenty of coastlines along the North Sea, Scotland provides ideal conditions for playing golf. As such, many courses have been built over the centuries that take advantage of these natural features.
One famous example is St Andrews Links on the east coast near Edinburgh. This hallowed course, said to be amongst the longest-standing of its kind in existence, was first established back in 1754 and has since become steeped in British tradition due to being the birthplace of The Open Championship (the oldest major tournament) which began here some two centuries ago – thus making it one of four 'majors' now featured on professional tours across the globe. It also holds a special place in British history as being where The Open Championship (the oldest major tournament) was first held in 1860 – making it one of four "majors" on professional tours around the world today.
In addition to St Andrews Links, Scotland boasts hundreds of courses ranging from 9-hole public parks to 18-hole championship links layouts designed by some of Britain's top architects, such as Donald Steel and Tom Doak. These courses offer something unique for players regardless of their skill level or budget constraints, providing a wide range of options for golfers in the country.
Today there are nearly 600 registered clubs across Scotland, with thousands more members who play regularly, either socially or competitively, not only locally but also internationally. Advances in equipment technology and training methods have allowed players from all backgrounds to access this wonderful game.
Scotland's golfing history is full of stories and legends, from the days when the game was first played on the ancient links to modern-day championship courses. Let us now delve into the remarkable variety of golf courses that Scotland has to offer, a veritable tapestry of tales and legends from days gone by up until present-day championship courses.
Key Takeaway: Scotland is a golfer's paradise, boasting hundreds of courses ranging from 9-hole public parks to 18-hole championship links layouts. With mild temperatures year-round and plenty of coastlines along the North Sea, Scotland provides ideal conditions for playing golf.
The Number of Courses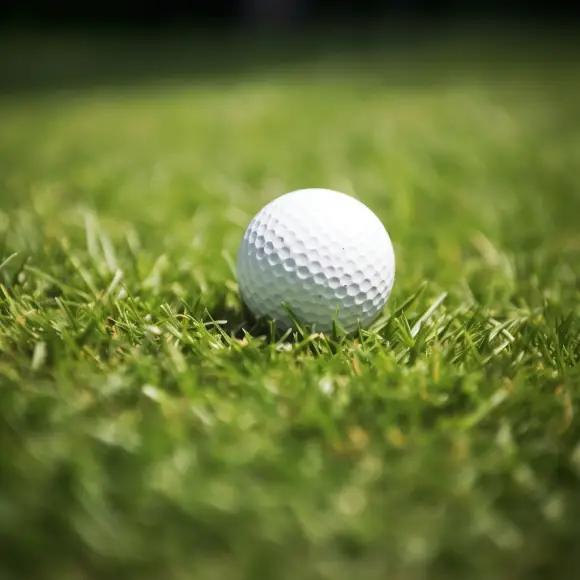 Scotland is home to some of the most beautiful and challenging golf courses in the world. With more than 550 courses, Scotland has a rich history of golfing that dates back centuries. From traditional links-style courses to modern championship layouts, there's something for everyone in Scotland.
The number of golf courses located throughout Scotland varies greatly depending on where you look. In total, there are over 550 golf clubs across the country, with around 400 of them being 18-hole or longer layouts. A large proportion of Scotland's golf courses can be found in the Central Belt, comprising Edinburgh, Glasgow and also Fife and Ayrshire.
In addition to those located within cities, many smaller towns also have their own local course offering players a unique experience away from the hustle and bustle of city life. For example, St Andrews Links is one such club situated near St Andrews town centre which boasts seven different courses, including its iconic Old Course – one of the oldest golf clubs in existence today.
East Lothian is renowned for its coastal links courses, as well as inland parkland gems such as Gullane Golf Club. Further north, Royal Dornoch Golf Club provides a challenging layout set amongst rolling hillsides overlooking the Dornoch Firth estuary, with breathtaking views to accompany it.
For those looking for something a bit more offbeat, then why not try out some lesser-known spots such as Machrihanish Golf Club on Kintyre Peninsula or even Balcomie Links at Crail? Both offer stunning scenery combined with interesting terrain making them ideal destinations for anyone wanting to explore what Scotland has to offer when it comes to playing a round or two.
Overall, no matter your preference when it comes to playing golf, you will find plenty of options available throughout Scotland. Whether you want traditional links-style play or something more modern and exciting, don't miss out on this great opportunity.
With over 400 courses dotting the Scottish landscape, golfers can experience a plethora of diverse playing options no matter where they are. But some courses really stand apart – let's explore a few of the most renowned.
Key Takeaway: Golfers of all levels can find a course to suit their needs in Scotland, with over 550 courses ranging from traditional links-style layouts to modern championship designs. With stunning views and interesting terrain, there's something for everyone.
Famous Courses
Scotland is renowned for its remarkable golf courses, and many of the most iconic ones can be found in Scotland. St Andrews is arguably the most iconic course in the world. It has been around since 1552 and has hosted The Open Championship a record 29 times. Its Old Course, which dates back to 1764, is one of the oldest links courses in existence and features some of the most challenging holes on any course.
Carnoustie Golf Links is another legendary Scottish course that's hosted The Open eight times since 1931. It's renowned for its long par-4s and tough bunkers, making it one of the toughest tests in championship golf. Carnoustie also boasts an impressive history, with several notable players having won at this venue, including Tom Watson (1975), Gary Player (1968) and Ben Hogan (1953).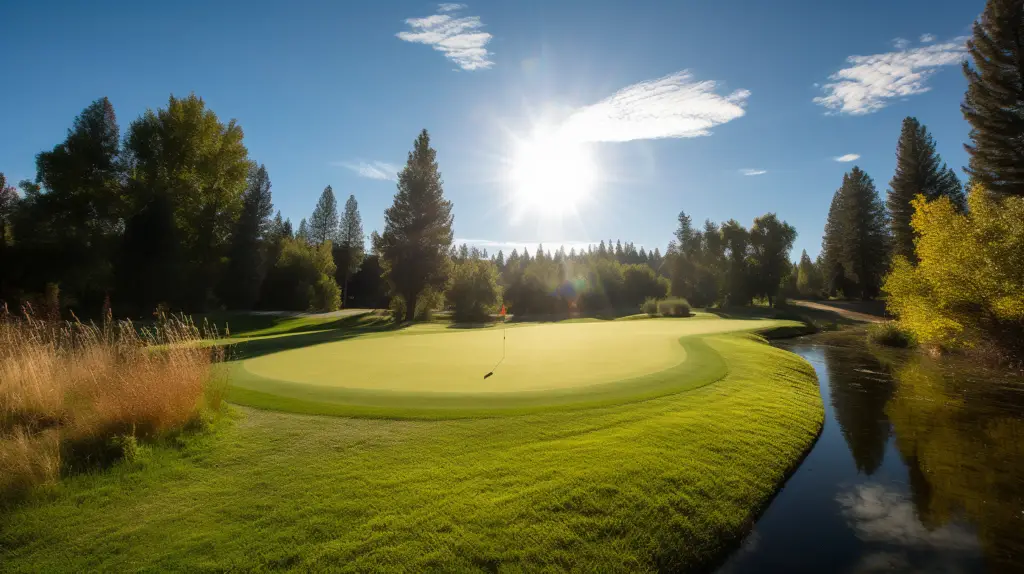 The Royal Troon Golf Club was founded in 1878 and has played host to The Open nine times since 1923. This traditional links course features tight fairways lined by gorse bushes as well as deep pot bunkers which make accuracy off the tee essential if you want to score well here. Notable winners include Arnold Palmer (1962), Lee Trevino (1973) and Justin Leonard (1997).
Gleneagles Hotel & Golf Resort consists of three championship courses – Kingsbarns, Queens Course & PGA Centenary Course – all set within 850 acres of stunning Perthshire countryside near Glasgow. Kingsbarns opened in 2000 while Queens Course opened two years later; both have gone on to become firm favourites among tour professionals who come from far away just to play them. Meanwhile PGA Centenary Course was designed by Jack Nicklaus specifically for hosting major championships such as The Ryder Cup 2014, where Europe emerged victorious over Team USA.
Key Takeaway: Scotland is a renowned golfing paradise, offering up some of the most celebrated courses around, from St Andrews to Gleneagles Hotel & Golf Resort, each with its own distinct difficulties and heritage.
FAQs in Relation to How Many Golf Courses Are in Scotland
Why are there so many golf courses in Scotland?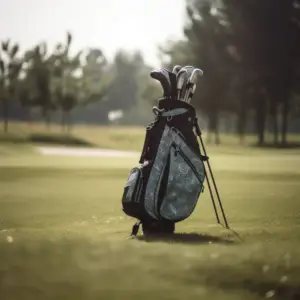 Scotland is home to some of the most beautiful and challenging golf courses in the world. Scotland's diverse climate, craggy landscape and plentiful resources make it a perfect place for golfers looking to challenge themselves. Scotland has a long-standing relationship with golf, having hosted several important tournaments in the past. This tradition of excellence has attracted players from all over the globe who come to experience Scotland's unique brand of golfing culture. Additionally, government incentives have encouraged course development throughout Scotland which further contributes to its reputation as one of Europe's premier destinations for golfers.
How many golf courses are there in Scotland in 2023?
Scotland is home to a plethora of golf courses, with more than 550 spanning the country. As of 2023, there are a total of 576 golf courses in Scotland, ranging from championship links and parkland layouts to 9-hole gems tucked away in rural areas. From St Andrews Links on the east coast to Machrihanish Golf Club on the west coast, Scotland offers something for every golfer regardless of skill level or budget. Whether you're looking for an unforgettable round at one of Scotland's renowned clubs or just a quick nine holes after work, you can find it all here.
How many golf courses are in England?
England is home to over 2,000 golf courses, making it one of the most popular destinations for golfers. From championship links courses along the coastlines to parkland and heathland layouts inland, England has something for everyone. No matter your level of expertise, you can find a course to suit your playing style amongst the vast array of choices throughout England. With so many options available across the country, you can explore new areas and discover hidden gems as you play your way around England's beautiful countryside.
Conclusion
Scotland is a country that has been synonymous with golf for centuries, and it's easy to see why. With its rolling hills, stunning views and abundance of courses, there are many golf courses in Scotland that offer something unique to every golfer. Head to Scotland if you're seeking a stimulating round of golf or simply looking for some leisurely time on the links; there's something here for all players. So, if you're ever feeling like taking a swing at some of the world's best courses, make sure you head up north – there are many golf courses in Scotland waiting for you.