Last Updated on May 29, 2023
If you're looking for the answer to 'where is known as the home of golf in Scotland', then look no further. St Andrews has long been regarded as the birthplace and spiritual home of golf. This blog post will explore why this small town on the east coast of Fife holds such a special place in many people's hearts when it comes to their love for golf, from its famous Old Course to other notable courses across Scotland that have become popular over time. So if you want to know where is known as the home of golf in Scotland, make sure you read on – because we've got all your answers right here.
Table of Contents:
St Andrews: The Home of Golf
St Andrews, Scotland, is widely regarded as the home of golf. It has been a popular destination for golfers from around the world since the 15th century and continues to be one of the most sought-after courses in existence today. The history of St Andrews is deeply rooted in its association with golf, making it an iconic location that symbolises not only Scotland's rich heritage but also its enduring legacy within the sport.
The first recorded mention of golf at St Andrews dates back to 1457, when King James II banned it due to his belief that it was interfering with archery practice. Despite this ban, people continued to play on what would eventually become known as "the Old Course" – now considered by many to be one of the oldest and most prestigious courses in existence.
Key Takeaway: Golfers from around the world have been visiting St Andrews for centuries, making it a symbol of Scotland's rich heritage and enduring legacy in golf.
The Old Course at St Andrews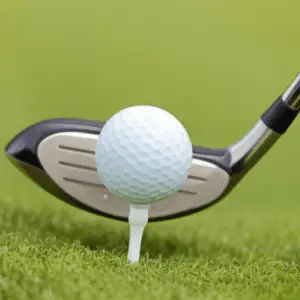 The hallowed grounds of St Andrews, known as the 'Home of Golf', are renowned worldwide for being the birthplace and a symbol of golfing greatness. It has been played since 1552, making it the oldest course in existence. The timeless charms of the Old Course at St Andrews, with its rich history and renowned status as the birthplace of golf, offer a truly incomparable experience for any passionate golfer.
One of its defining characteristics is its double greens, which are two separate putting surfaces that share a common fairway. This allows players to approach their shots from different angles and provides an interesting challenge for experienced golfers. Additionally, there are numerous bunkers scattered throughout the course that can easily catch errant shots if you're not careful.
Another key feature of this historic venue is its many historical landmarks, such as Swilcan Bridge and Hell Bunker. These provide a great backdrop for photos or simply to take in some history while playing your round. There are also plenty of other attractions around St Andrews, such as museums and restaurants, so you can make a day out of your visit here.
The Old Course at St Andrews isn't just historically significant; it's also incredibly challenging with narrow fairways lined by thick roughs and deep bunkers waiting to swallow up any wayward shots you might hit off-line. If you manage to keep your ball on track though, then you'll be rewarded with some spectacular views across Scotland's beautiful countryside.
Overall, The Old Course at St Andrews offers something special for all types of golfers – whether they're looking for an enjoyable round or want to test their skills against one of golf's greatest challenges. With its unique double greens and bunkers, historical landmarks, and stunning views across Scotland's countryside, this course is sure to provide a memorable experience no matter what your skill level may be.
Key Takeaway: The Old Course at St Andrews is a unique and challenging golf experience, with its double greens, historical landmarks, and stunning views of Scotland's countryside providing an unforgettable round for all levels of golfers.
Other Notable Courses in Scotland
From the birthplace of golf, Scotland is home to some of the most iconic courses in the world. From St Andrews' Old Course to Royal Dornoch, there are a plethora of courses that have made their mark on Scottish culture and history.
The Carnoustie Golf Links is one such course. Located near Dundee, this championship links course has hosted The Open Championship eight times since 1931 and continues to be a favourite among professional players for its challenging layout and stunning views over the North Sea. It's also known as "Car-nasty" due to its notoriously difficult bunkers and roughs.
Another popular course in Scotland is Gleneagles Hotel & Golf Resort. This luxurious resort boasts three championship courses: The King's Course, Queen's Course, and Centenary Course—all designed by legendary golf architect James Braid. With picturesque scenery overlooking Loch Lomond National Park, it's no wonder why Gleneagles has been chosen as the host venue for numerous major tournaments including The Ryder Cup 2014.
Royal Troon Golf Club is another notable course located in Ayrshire on Scotland's west coast. Home to two championship links courses—the Old Course (hosting 8 Open Championships) and Portland Course—this club offers an unforgettable experience with breathtaking views across the Firth of Clyde towards Arran Island. And don't forget about Turnberry Resort which features two spectacularly designed links courses: Ailsa Championship Links (hosting 4 Open Championships) and Kintyre Championship Links.
Finally, we can't forget about Muirfield Village Golf Club located just outside Edinburgh city centre; it was founded in 1744 making it one of oldest clubs still operating today. Hosting 16 Open Championships since 1891, this classic heathland track remains a firm favourite amongst many professional players thanks to its impeccable fairways lined with mature trees offering plenty of strategic options off the tee box or from approach shots into greens guarded by deep bunkers.
Key Takeaway: Scotland boasts renowned, challenging golf courses with beautiful scenery and a memorable experience, such as Carnoustie, Gleneagles, Royal Troon and Muirfield Village.
Conclusion
Scotland, the birthplace of golf, boasts a long-standing tradition spanning centuries. St Andrews, with its Old Course, is known as the Home of Golf and continues to be one of the most iconic courses in Scotland. The Royal & Ancient Golf Club also calls St Andrews home and is responsible for governing the sport worldwide. But there are many other notable courses throughout Scotland which offer their own unique challenges and experiences – from Muirfield to Carnoustie, all offering something special for golfers looking to experience what Scotland has to offer. So if you're ever wondering where is known as the home of golf in Scotland – look no further than St Andrews.