Last Updated on November 15, 2023
Starting a golf course business can seem like an intimidating task – but it doesn't have to be. With the right information and knowledge, anyone can launch their own successful golfing operation. In this article, we'll provide you with all the tips and tricks you need to get your business up and running in no time.
For any aspiring entrepreneur interested in getting into the lucrative golfing industry, there are some key steps they should take before jumping head-first into launching their own golf course enterprise. Here's everything you need to know about how to start a profitable golf course business.
Necessary Licensing and Permits
Starting a golf course business is an exciting venture but requires careful planning. Before opening, you'll need to obtain the necessary licensing and permits. A golf course license grants permission to operate a golf facility, while a business permit enables you to register your business with local authorities. In addition, all golf courses must comply with regulations that are often specific to certain states or areas. These might include health and safety rules as well as zoning restrictions.
It's important that you research applicable laws in advance so that you can ensure compliance once your business opens. Also, insurance may be required depending on the size of your operation. Taking time to understand all licensing and permit requirements will help make sure everything goes smoothly when it comes time for launching your business – providing peace of mind for both yourself and customers alike!
Market Research and Site Selection
Now that the necessary permits and licensing have been addressed, it's time to move on to market research and site selection for a golf course business. In order to successfully open up shop as a golf course operator, you'll need to conduct thorough research on the location of your proposed course. Here are three key components associated with this process:
Identifying desirable characteristics of a golf course location
Conducting market analysis to assess the demand in the area
Researching other competitive courses near the potential site
When selecting an ideal spot for a golf course business, consider factors such as population density, climate, terrain, nearby attractions and access to public transportation – all elements which can influence customer turnout. Additionally, comprehensive market analysis will give insight into who is likely to purchase products or services from your facility and how much they will spend each visit. And lastly, researching existing competitors in the surrounding vicinity can help inform pricing decisions and identify opportunities for differentiation among them.
Financing Options
When starting a golf course business, financing is an important part of the process. There are many options to choose from when it comes to finding the right type of loan for your project. Golf course financing can be obtained through banks, private lenders, or government grant programs. Start-up financing is also available through venture capital firms and other investors who specialise in helping entrepreneurs launch their businesses.
If you decide to take out a loan, there are several types of loans that may suit your needs. SBA loans are often popular among small businesses because they offer favourable terms such as long repayment periods and low-interest rates. Alternatively, conventional loans from commercial banks provide larger amounts of money but require collateral and have stricter qualifications than SBA loans. Additionally, online lenders may provide more flexible borrowing options with competitive rates depending on creditworthiness and other factors.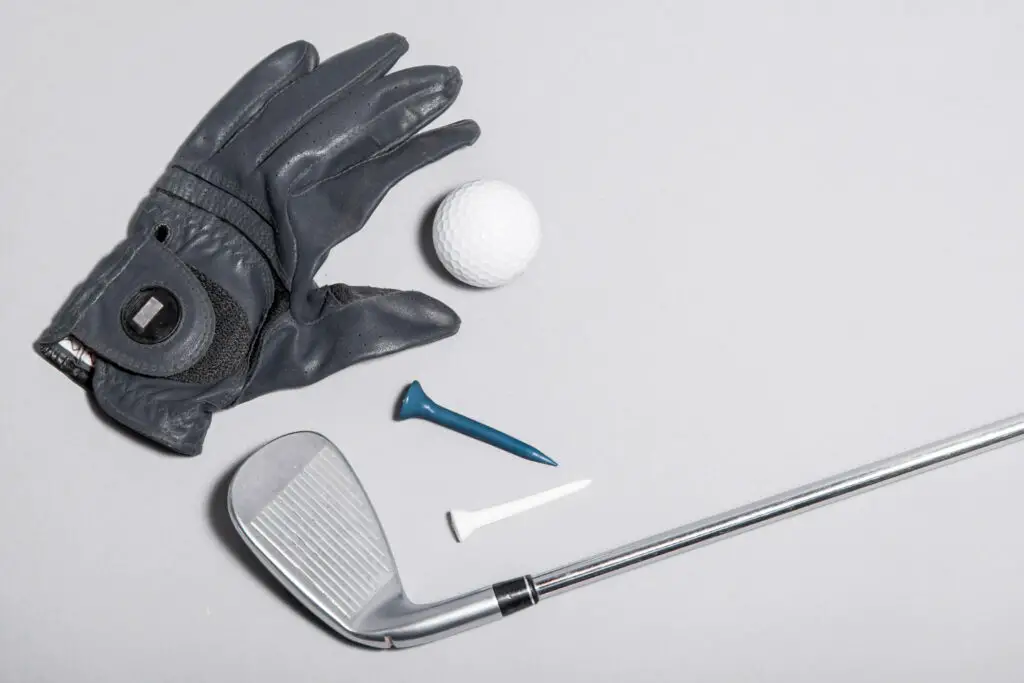 Design Considerations
The design of a golf course is an integral part of the business. Golf courses are typically built on large parcels of land, so it's important to consider how best to utilise the terrain when designing the layout. The landscape architecture must also be carefully considered. This includes things like trees and shrubs that can provide natural hazards or decorative landscaping. It's also essential to think about construction costs, which will depend on factors such as the type of materials used and labour involved.
When planning these elements, you should consult with experts in golf course design who may have insight into potential strategies for improving the overall experience for players while staying within your budget constraints. They'll be able to help you make decisions related to clubhouse amenities, green size and shape, playing surfaces, drainage systems, water features, tee boxes and more.
Equipment, Supplies and Staffing Needs
Golfing equipment such as clubs, balls, tees and other accessories are essential components of running a golf course business. Depending on your budget, you may want to purchase top-of-the-line equipment or shop around for more affordable options. It is also important to consider how much stock of each item will be necessary to keep up with demand from customers.
In addition to golfing equipment, there are also several types of golf supplies that need to be considered for your new business venture. This includes items such as flags, scorecards and pencils which can help create an enjoyable experience for customers while they are on the course. Additionally, having adequate staff members available at all times is key when it comes to running a smooth operation. Hiring qualified individuals who have knowledge of working with different kinds of golfers can make a huge difference in providing excellent customer service.
When considering what kind of employees you would like to hire for your business, consider their qualifications and availability so that you can effectively manage your staffing needs accordingly. With the right combination of personnel and quality products, any golf course owner can ensure success by creating an enjoyable atmosphere where customers feel welcome and appreciated.
Creating a Business Plan
The following table highlights some of the important components that need to be included when creating a successful golf course business plan:
| Component | Description | Example |
| --- | --- | --- |
| Business Model | Describes the core income sources for the business. | Membership fees, tournament revenue, pro shop merchandise sales, etc. |
| Financial Structure | Details how much capital or funding is needed to establish and maintain the golf course. | Start-up costs (land acquisition & construction), operating expenses (staffing & maintenance), loan repayment terms/interest rates. |
| Marketing Plan | Outlines strategies used to attract customers and build brand awareness. | Social media campaigns, print advertising, direct mail campaigns, sponsorships with local businesses/organisations. |
| Management Plan | Explains roles and responsibilities within the organisation structure. | Hiring staff positions such as general manager and groundskeeper supervisor; policies regarding tee times and reservation protocols; customer service standards/protocols; employee training programs; safety procedures. |
A thorough understanding of each component above is necessary to create an effective golf course business plan that accurately reflects both short-term objectives and long-term strategy for growth and profitability over time.
Setting Membership Levels and Fees
Once you have decided on a business model for your golf course, it's time to set membership levels and fees. To attract customers, offer various levels of memberships that correspond with varying rates of golf fees. For example, if you want to target amateur golfers who may not be able to commit to regular play at the course, consider offering discounted green fees or even free rounds when they bring in guests. Alternatively, provide special discounts for seniors or military personnel.
The key is determining pricing that meets both your bottom line and what customers are willing to pay. Consider surveying current and potential customers about their desired level of service and how much they're willing to spend before setting final prices. Establishing reasonable membership fees will help ensure the profitability of your business and keep members coming back again and again.
Adopting Rules and Regulations
Now that you have determined the membership levels and fees for your golf course, it's time to adopt rules and regulations. Golf course regulations are essential to ensure a safe and enjoyable experience for all those playing on your course. It is important to create clear and enforceable regulations so that everyone understands how they should behave while on the property.
First, establish regulations around safety issues, such as no running in or near sand traps or water hazards. Also, make sure players understand the importance of respecting other people's space by not entering tee boxes until previous groups have cleared them. Other rules may include appropriate dress codes, quiet hours, repair policies for divots and ball marks on greens, as well as restrictions against alcohol consumption or smoking in certain areas of your property.
Promotional Strategies
When creating your plan, think about who your target audience is and what kinds of messages they might respond to best. You can use social media platforms such as Facebook and Instagram to reach potential customers directly or look into local radio ad campaigns to increase exposure in the area.
Additionally, consider partnering with other local businesses to gain access to their customer base.
Insurance Requirements
Moving on from promotional strategies, it is essential to consider the insurance requirements for running a golf course business. All entrepreneurs should be aware that they must protect their assets and employees with proper coverage to stay compliant with local regulations and safeguard their safety. This includes:
Golf course insurance
Business liability insurance
Professional indemnity insurance
Workers' compensation insurance
Golf course insurance covers potential losses related to damage to property or equipment, as well as third-party liabilities arising out of any accident involving customers. Business liability insurance protects against legal responsibility for injuries sustained by someone other than an employee while visiting the golf club, such as if a customer slips and falls due to wet grass or unsafe walkways. Professional indemnity insurance covers claims made against you that arise from professional negligence or errors committed during your operations.
Risk Management Strategies
Starting a golf course business is no easy task. There are many risks that you must prepare for and manage in order to be successful. Developing a risk management strategy should be one of the first steps in setting up your new venture. A comprehensive plan will help protect you from unexpected occurrences and keep your business running smoothly.
| Risk | Management Strategy | Impact |
| --- | --- | --- |
| Financial Risks | Analyse costs, secure capital, create budget & financial projections | Manage finances more effectively & reduce potential losses due to miscalculations or misjudgments |
| Operational Risks | Establish clear policies & procedures, develop contingency plans for emergencies | Ensure operations run efficiently with minimal interruption & improved customer service performance |
| Environmental Risks | Monitor weather conditions, comply with regulations | Minimise environmental damage resulting from careless practices & reduce legal liabilities associated with non-compliance |
With an effective risk management strategy in place, you can move forward confidently, knowing that you have taken the necessary measures to mitigate any potential issues that may arise during the course of doing business. Additionally, it provides peace of mind as well as confidence when dealing with clients who rely on your services.
Conclusion
To conclude, starting a golf course business can be an incredibly rewarding venture. It requires careful planning and preparation to ensure success, but with the right approach, it's possible to open a successful golf course that appeals to customers.
First, decide what kind of golf course you want to build: public or private? Then look into the average cost associated with building your course and consider ways to attract more customers. Investing in marketing is key; create attractive promotions and focus on both online and offline advertising strategies. Finally, make sure you have adequate insurance coverage for your business so you're protected against any potential risks.
With these steps taken care of, all that remains is implementing your plan! With hard work and dedication, there's no reason why you can't get started on creating a thriving golf course business today.