Last Updated on June 8, 2023
Golf is a popular sport in Ireland, with thousands of courses throughout the nation. It has become embedded in Irish culture and lifestyle over time, as evidenced by its increasing popularity amongst tourists and locals alike. This article seeks to explore how many golf courses are located in Ireland, providing an overview of the country's golfing landscape.
Overview Of Irish Golf Courses
Golfing in Ireland is a popular pastime, with many golf courses located throughout the country. Irish golfers have access to an array of challenging and scenic links and parkland courses from north to south. With its temperate climate, rolling hills, and stunning coastline, Ireland offers some of the most picturesque views for golfers.
The number of golf courses in Ireland varies depending on the source; however, there are approximately 400 courses across the island. Many of these courses are situated along or near Ireland's coastlines, offering spectacular sea views during play. The majority of Irish golf clubs feature 18 holes, but some offer 9-hole options as well. These courses range from championship level links to more modest facilities suitable for beginners and casual players alike. Additionally, several new courses have been built in recent years, giving avid golfers even greater opportunities to enjoy their favourite sport in this beautiful country.
Types Of Golf Courses
Ireland is home to over 400 golf courses, each offering a unique setting and playing experience. There are three main types of golf courses in Ireland: links-style courses, parkland-style courses, and links-and-parkland combination courses.
Links-style courses tend to be shorter than the other two types, with players relying on their short game skills for success. These courses often feature wide fairways that are bordered by sand dunes or water hazards. The greens usually have undulating surfaces, which add challenge to play due to the unpredictability of the ball's direction after being struck.
Parkland-style courses offer longer distances between holes and more trees along the fairways. They can also provide greater challenges when it comes to approach shots as well as putting on flatter greens. Players must think strategically about positioning themselves relative to the flagstick depending on wind speed and direction before taking their shot.
The third type of course available in Ireland is a links-and-parkland combination course. This style brings together both elements from links and parkland styles while providing its own set of challenges due to varying terrain throughout the round. Several signature hole designs combine various features such as water hazards, bunkers, tree lines, mounds, blind shots and elevated tees, adding an additional layer of difficulty for experienced players looking for something new.
Overall, there is no shortage of golfing experiences available in Ireland – whether you're a beginner wanting to learn how to play or an experienced golfer seeking out a new challenge, there is something here for everyone, regardless of skill level.
Location And Proximity To Major Cities
Golfing in Ireland is a popular pastime, and the country boasts an impressive number of golf courses. Over 300 Irish golf courses are spread across the island, ranging from championship links to parkland. Given its size, it's no surprise that many of these golf courses are located near major cities. Dublin alone has over 20 golf clubs within 45 kilometres (km) radius, making it one of Europe's top destinations for golfers. Cork also offers a variety of world-class courses, with several located close to the city centre.
In addition to the major urban hubs, there are plenty of other places where you can play golf in Ireland. The north east coast is home to some stunning links courses, such as Royal Portrush Golf Club, which hosted The Open Championship twice in 2019 and 2020. Further south in Kerry lies Ballybunion Golf Course, another prestigious course on par with any international venue. In all, Ireland provides a great selection for those seeking quality Irish golf courses within easy reach of large cities or more rural locations.
Weather Conditions In Ireland For Playing Golf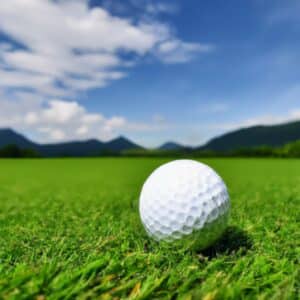 The weather conditions in Ireland, specifically the climate for playing golf, are a major factor when it comes to deciding how many courses are available. Although there is no definitive answer as to how many golf courses exist in the country, one can assume that the number is heavily impacted by the type of climate and weather found throughout Ireland.
Irish golf weather offers both warm and cold climates depending on what part of the island you find yourself in. The south experiences warmer temperatures due to its proximity to mainland Europe while northern regions experience cooler climes with heavy rains and snowfall during winter months. Despite this temperature variation, some areas, such as Dublin, remain relatively temperate all year round, making them ideal for golfing activities:
Average Annual Temperature: 8-10°C (46-50°F)
Maximum Summer Temperature: 18-21°C (64-70°F)
Minimum Winter Temperature: 0-5°C (32-41°F)
Average Sunshine Hours Per Year: 1,400 – 2,200 hours
Average Rainfall per Year: 1000mm/39 inches
In regards to Golfing Weather in Ireland, seasonal changes in temperature provide an interesting challenge for players who must contend with changing wind speeds affecting their game. During summer months, strong winds often come off the Atlantic, creating challenging links-style courses whereas milder winters offer fewer gusts allowing players to focus more on their accuracy than battling against nature's elements.
Tournaments Organised By Irish Clubs
Irish golf clubs are renowned for their organization of golfing tournaments. Many Irish courses host prestigious events, such as the Irish Open Championship or Dunhill Links Championship. In addition to these major tournaments, many smaller club-level competitions are organised throughout Ireland each year. These can range from local amateur tournaments to international professional ones. The majority of club-level tournaments take place over two days and involve a combination of strokeplay and matchplay formats. Clubs will often invite top players from all around the world, bringing together some of the best talents in the sport. Furthermore, several popular series' have been established by certain clubs which allow members to compete against one another at regular intervals across different courses. This serves as an excellent opportunity for experienced players to showcase their skills and develop their game further. Additionally, these competitions provide an ideal platform for new players to gain experience playing competitively on various courses while also socializing with other like-minded individuals who share a passion for golfing.
Frequently Asked Questions
What Are The Green Fees For Golf Courses In Ireland?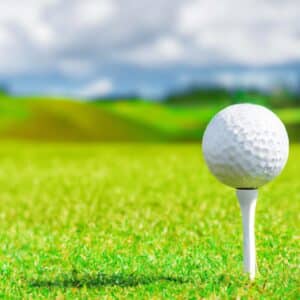 Golfing fees in Ireland are determined by the individual courses and vary depending on the day of play, time of year, and other factors. There is a wide range of green fees for golf courses in Ireland; some offer very low rates, while others may be quite expensive. For example, there are several championship-level courses that have higher greens fees than other courses. Additionally, some courses may offer discounts to seniors or memberships that can lower the cost of playing.
When considering green fees at any Irish course, it's important to look at the amenities provided along with the fee itself. Most courses will include access to practice areas such as driving ranges and putting facilities, rental clubs if needed, bag storage services, snacks and beverages offered at the clubhouse restaurant or bar area, professional caddies available upon request and more. All these factors should be taken into account when researching green fees for golf courses in Ireland.
Is There A Golfing Season In Ireland?
Golfing in Ireland has a season that is largely dictated by the weather. Golf courses are able to open and close their doors depending on how conducive the climate is to the sport. The golf course seasons can vary greatly due to fluctuations in the Irish weather, which ranges from mild summers with temperatures around 20°C (68°F) to cold winters with snowfall averaging about -2°C (28 °F).
In order for golfers to have an enjoyable experience playing this game of skill and precision, certain criteria must be met. These include:
A dry course that allows for shots to travel farther;
Warmer temperatures so players can remain comfortable while playing;
Minimal wind interference when it comes to hitting balls accurately; and
Protection from rain or other inclement weather conditions.
Given these requirements, many golf courses throughout Ireland begin their peak season in April and end it at some point during October. During this time period, one may find numerous opportunities for tee times amidst lush green fairways surrounded by rolling hillsides. Although there might not be consistent daily play during winter months, most courses do offer special holiday specials or year round memberships if available. It's also important to note that even though off season brings colder climates and fewer hours of daylight, some dedicated golfers still manage to enjoy the game through creative means, such as night rounds using illuminated balls!
Conclusion
It can be concluded that Ireland has a long history of golf, dating back to the 1800s when the first course was built. The country is home to many courses, with fees varying depending on location and time of year played. Many of these courses are open to the public, allowing visitors and locals alike to experience this great sport. There is also a distinct golfing season in Ireland, which runs from March through October. Finally, there are some courses equipped with driving ranges so players can hone their skills before playing a round. All together, Ireland offers an array of options for those looking to play a game of golf while exploring its beautiful countryside.