Last Updated on June 8, 2023
The production of Taylormade golf clubs is a topic which has been subject to much debate in the sporting world. With various claims being made regarding the origin of these renowned brand's products, it is important that accurate information be provided. This article seeks to answer the question: Where are Taylormade golf clubs made? In order to do so, a comprehensive overview of their manufacturing process will be discussed.
History of Taylormade Golf Clubs
Taylormade Golf Clubs were founded in 1979 by Gary Adams, a former employee of Karsten Manufacturing. The company started as an independent golf club manufacturer with the intention of creating clubs that would help people improve their game and lower their scores on the course. Initially, TaylorMade focused primarily on producing forged irons and woods while innovating unique concepts such as perimeter-weighting technology for increased forgiveness.
Over the years, Taylormade has continuously evolved its product line to include more advanced materials and technologies for better performance. This includes innovations like lightweight graphite shafts, multi-material construction for improved feel and consistency, adjustable weights for customised shots, and, more recently, Twist Face technology which is designed to minimise shot dispersion across the face of the clubhead. These advancements have allowed Taylormade to become one of the most successful companies in golf equipment manufacturing today.
Manufacturing Locations
Taylormade golf clubs are manufactured in a number of countries and locations around the world. The following list is comprised of the current Taylormade factories that produce these golf clubs:
Carlsbad, California
Taichung City, Taiwan
Suzhou, China
Bangkok, Thailand
At each factory, Taylormade produces high-quality products with their own unique designs while keeping up to date with industry trends and standards. Each location has been carefully chosen for its proximity to major suppliers as well as access to skilled labour and technology needed for production processes such as forging and machining. All of this allows Taylormade to keep costs low while maintaining quality control over their product lineups across all markets. Additionally, many materials used in making these golf clubs come from local sources providing jobs for those living nearby, which can help spur economic development in the area. Overall, these various manufacturing sites have enabled Taylormade to not only meet customer demands but also maintain their status as one of the leading companies in terms of golf club production worldwide.
Quality Assurance Measures
Each club is subject to a rigorous quality assurance process, ensuring that each individual component meets strict standards of excellence.
The table below provides an overview of the various testing measures used by Taylormade golf clubs:
| Test | Description |
| --- | --- |
| Golf Club Testing | Testing for accuracy and consistency in performance |
| Quality Control | Rigorous inspection of materials and components |
| Durability | Evaluating wear resistance and long-term stability |
In order to ensure the longevity of their products, Taylormade employs stringent safety protocols during production. Components go through multiple rounds of checks before they can be deemed suitable for use. Additionally, Taylormade works with third-party laboratories to conduct independent durability tests on all its models. These tests help guarantee that any product purchased from them will meet or exceed expectations.
Popular Models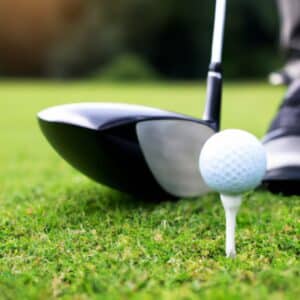 Taylormade golf clubs are among the most popular models on the market. Their drivers, woods, and irons have been used by professional players for decades. The company offers a wide selection of quality products to suit all levels of golfers, from beginner to expert. Some of their most successful lines include M1 and M2 Drivers, SLDR Fairway Woods, Rocketbladez Irons, Tour Preferred Putters and R11S Irons.
The Taylormade range also includes high-performance hybrids that offer increased distance off the tee while retaining accuracy in every shot. They feature innovative technologies such as Speed Pocket technology, which helps to reduce spin rates on shots struck low on the face. This helps golfers achieve more consistent ball flight with greater control over trajectory and direction. Additionally, many of their models come equipped with adjustable hosels, which provide further customisation options allowing users to find the perfect combination of loft angle and lie angle for optimal results.
Prices and Costs
The discussion of popular models shifts to the cost considerations for purchasing Taylormade golf clubs. It is essential to compare prices and evaluate affordable options when considering such a purchase.
Cost comparison: Comparing costs from multiple vendors can help identify potential savings on purchases of Taylormade golf clubs.
Price range: Prices vary based on a specific model, club type, shaft material, and any additional customisation components desired by the purchaser.
Affordable options: There are various ways that consumers may be able to find more affordable options depending upon their individual needs and budget constraints. This could include researching deals or discounts at retail stores or online vendors, rental programs either in person or through an app-based service, or buying preowned equipment from other sources.
Overall, it is important to consider all price points when making such a large investment in Taylormade golf clubs. The consumer should take into account not only the cost of the initial purchase but also future maintenance expenses as well as potential resale value if they choose to sell later on down the line.
Professional Endorsements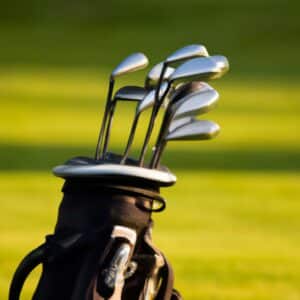 Taylormade golf clubs are endorsed by some of the world's top professional golfers. There is a long list of Taylormade-sponsored athletes, including Tiger Woods, Rory McIlroy and Justin Rose. Each player has achieved success in their respective fields with the help of Taylormade products. The company also provides equipment to several other high-profile players, such as Rickie Fowler and Jon Rahm. These endorsement deals allow for further product development and innovation from the brand's perspective. Additionally, these endorsements bring greater visibility to the company name worldwide, which can lead to increased sales of its products. Through their relationships with well-known pros, Taylormade has become one of the leading brands in commercialised golf equipment today, increasing awareness among amateur and recreational players alike. Consequently, this allows them to maintain an ever-growing client base that continues to benefit from better quality materials and improved technology within every release cycle of new clubs or accessories offered by Taylormade.
Frequently Asked Questions
Are There Any Special Offers on Taylormade Golf Clubs?
To help identify potential savings, buyers should consider a few different methods that may bring them closer to finding suitable solutions:
Research online: Consumers can research various retailers and websites to compare prices and look for discount codes. This is likely to yield some successful results in terms of price reductions.
Inquire at stores: Customers can also inquire directly with store staff about any promotions they might have available. It could be worth asking around, as many local stores may offer incentives exclusive to their locations.
Keep an eye out for sales: Stores will usually host sales events throughout the year where products such as Taylormade golf clubs may go on sale at reduced prices. Checking regularly for these discounted items can result in considerable savings over time.
These strategies can provide shoppers with plenty of opportunities to acquire Taylormade golf clubs without breaking the bank. Knowing when and where to look for great deals provides buyers with the peace of mind of knowing they got the best value possible from their purchase.
How Do I Find a Local Store That Carries Taylormade Golf Clubs?
Finding a local store that carries Taylormade golf clubs can be an important step in the buying process. To begin, it is important to understand that many stores and retailers across the United States carry Taylormade products. The best way to find stores near you is by searching online for "Taylormade Stores" or "Local Golf Shops." Once you locate a few stores nearby, inquire about their selection of clubs, as some will specialise in different types of club sets from various brands.
Additionally, there are several websites dedicated to aiding individuals with finding retailer locations for Taylormade clubs or other club models. These sites provide information such as the address and contact details of the nearest club retailers stocking Taylormade equipment. It is also possible to search these sites based on zip codes and cities which helps narrow down potential shops even further. With this method, customers can effectively compare prices and shop around for the best deals available locally.
What Is The Warranty On Taylormade Golf Clubs?
Taylormade golf clubs come with a warranty that covers certain defects and damage. The terms of the warranty can vary depending on where and when the club was purchased, as well as which model it is. Generally speaking, Taylormade offers a two-year limited warranty for their clubs. This means that any manufacturing defect or structural damage caused by normal use will be fixed at no cost to the consumer within two years after purchase.
Conclusion
Overall, Taylormade provides an excellent product with plenty of options for customisation and replacement parts should something go wrong down the line. Whether you're looking for new clubs or just replacing old ones, making sure you have the right equipment is essential for enjoying your time spent playing golf. Be sure to take advantage of any special offers available when shopping so you get the most value out of your purchase!