Last Updated on June 8, 2023
Golfing is a popular sport that dates back centuries and continues to be enjoyed by people from all over the world. One of the key elements to playing golf is understanding what a tee time is, as it can affect how quickly you play and when you are allowed to begin your round. This article will provide an overview of what tee time in golf entails, including what it means and its importance. Additionally, the different types of tee times will also be explored.
Definition
A tee time in golf is the designated start time for a golfer or group of golfers to begin playing their rounds on a given hole. It is typically set prior to the course opening for play, and it marks when the first player begins their drive from the tee box. Tee times are often arranged by an individual golfer or group before arriving at a golf course.
Teeing off refers to the movement of hitting a golf ball from a tee placed into the ground in order to propel it towards its intended target. The tee box is usually located near each hole's beginning area and provides players with a stable platform that enables them to launch their shots more accurately than they could without such support.
Rules And Regulations
A tee time in golf is a reserved spot for players to begin their round of play. It is important that all participants adhere to the rules and regulations of the game, as well as follow proper etiquette on the course.
The following rules and regulations should be followed when reserving a tee time:
Scheduling
Courses usually have specific times available for reservations and must be done ahead of time.
Tee times are typically scheduled at 15-minute intervals for each group.
Payment
Typically, payment must be made at the time of booking or upon arrival at the course before starting a round of play.
Many courses require full payment prior to playing if booked online through third parties like GolfNow or TeeOff by PGA Tour.
Tee time etiquette also applies to those making reservations as well as other players on the course. This includes being courteous and respectful both verbally and physically while waiting your turn, avoiding slow play, using appropriate language, not leaving trash behind, repairing divots created during play, replacing any displaced flags after putting them out, raking bunkers after use, keeping carts off tees and greens, allowing faster groups to pass through easily without disrupting others' games, maintaining the pace set by fellow players in larger groups, and more. Following these practices allows everyone participating in a round of golf an enjoyable experience free from disruption or conflict with one another. Adhering to these guidelines helps maintain the proper decorum on the course so that it remains open for years to come for all its visitors.
Types Of Tee Times
A tee time is a designated time slot when golfers are allowed to begin playing their round of golf. Tee times can vary in length depending on the specific course and its regulations but typically last for four hours. There are two main types of tee times: individual tee times and group tee times.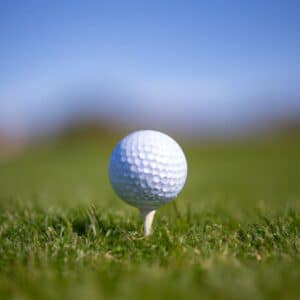 Individual tee times involve one golfer or a twosome that can be reserved directly with a golf course, often through online booking services. Group tee times accommodate larger numbers of players and usually require more advanced reservations due to increased demand from multiple parties. Generally, groups will book at least three days ahead and sometimes as far out as weeks in advance to ensure they receive the desired start time. Golf courses may also offer discounts or packages for those who reserve large blocks of tees times together. Consequently, it is important to plan ahead if you wish to secure preferred tee time slots during peak season periods.
Benefits Of A Tee Time
A tee time is the reserving of a start time for a round of golf. Tee times offer numerous advantages to players, including greater control over playing conditions and increased convenience.
The primary benefit of booking a tee time is that it allows golfers more control over their experience by allowing them to choose when they wish to play. This gives players the opportunity to plan around certain weather or course conditions, such as wind speed or amount of sunlight on the day of play. Additionally, those who book in advance can be sure that their desired starting time will not be taken up by another player.
| Benefit | Explanation | Example |
| --- | --- | --- |
| Control | Ability to select preferred playing conditions | Playing early morning before wind picks up |
| Convenience | Easily reserve tee times online/phone call | Booking two weeks in advance via phone call |
| Cost Savings | Reduced cost when booked ahead | Buying discounted green fees if reserved two days prior |
Tee times also provide an added layer of convenience for those looking to get out and enjoy a game without having to wait in line at the course. Most courses now allow players to book their tee times online or through telephone reservations, decreasing the need for any extra effort from golfers beyond selecting a desired date and time. Finally, most courses are known to offer discounts for booking ahead; this could mean reduced costs on green fees which would otherwise be paid upon arrival at the course with no reservation made beforehand.
Conclusion
A tee time is an important part of the golf experience, as it allows players to book a specific amount of time to play on a particular course. Tee times can be made by calling the golf course directly or through online booking services. The cost of a tee time varies depending on the location and time of day, with late afternoon and weekend rates often being higher than weekday morning prices. It is recommended that tee times are booked at least one week in advance so that there is enough availability for all interested parties. A typical tee time will last approximately four hours, but this can vary depending on the pace of play. Early mornings tend to provide cooler temperatures and fewer crowds, making them ideal for those looking to get their round finished more quickly.
No matter what kind of golfer you are, understanding how to make a tee time can help ensure that your experience is enjoyable and hassle-free. Knowing the costs associated with different times may also save money when planning a game ahead of time. Additionally, allowing yourself adequate time between rounds helps keep everyone safe while enjoying their round of golf. Finally, choosing an appropriate start time based on weather conditions and crowd sizes may improve overall satisfaction levels during each visit to the links. With these considerations in mind, anyone can easily understand how best to manage their next tee time reservation.