Last Updated on May 30, 2023
Golfing necessitates commitment, capability, and enthusiasm to excel. To become a golf pro, one must possess more than just talent – it takes commitment and perseverance to reach the pinnacle of success. From understanding the requirements for becoming a professional golfer, developing your skills on the course through practice and certification courses, finding opportunities in tournaments or teaching others how to play golf; there's no shortage of ways you can achieve this goal. Read on as we explore all these elements, plus networking tips so that you can learn how to become a golf pro.
Table of Contents:
Develop Your Skills
Golf is a challenging sport that requires dedication and practice to master. Professional golfers have worked hard for years to reach their level of play, and aspiring pros can follow in their footsteps by honing their skills and gaining the necessary experience. To become a professional golfer, you must first understand what it takes to get there.
Start by playing golf as often as possible, preferably with other professionals or experienced players who can provide feedback on your technique. You'll also need to gain an understanding of the rules and regulations governing the game, so you don't break any during competition. Additionally, take advantage of PGA Playing Ability Tests (PATs) offered at many courses around the country; these tests will help determine if you're ready for tournament-level play. Finally, consider joining one of the professional tours, such as The PGA Tour Canada or The European Tour, to increase your chances of making money from tournament fees and sponsorships.
To stay ahead of the competition, you should up your game by taking lessons from experienced golf professionals such as head pros or club pros at local courses. You can also take advantage of training programs tailored for aspiring tour players like PGM Associates Program to gain insight into what it takes to compete on a high level every week and make a living in the leisure industry. Don't forget that practice makes perfect, so put in the hard yards if you want to be playing with Tiger Woods one day.
Achieving excellence in golf necessitates honing your talents, and attaining certification is a crucial step on the path to becoming an expert. Certification is a must for showing that you possess the skills and knowledge to be successful in golfing professionally.
Key Takeaway: I'm ready to tee up for the pro tour with my 150 IQ and a bag full of practice. With lessons from experienced pros, PGA Playing Ability Tests, and training programs tailored to aspiring players like me, I've got all the tools necessary to become an ace golfer – not just in tournaments but financially too.
Get Certified
To become a professional golfer attaining certification is an essential step for aspiring golf pros. PGA membership or USGTF certification are the two main certifications that can help you turn pro and make money playing golf.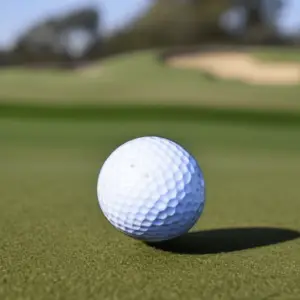 PGA membership is achieved by passing the Playing Ability Test (PAT), which tests your skill levels on the course. To be admitted to the PAT, applicants must have played a minimum of 20 rounds in tournaments with scores of 78 or higher over 18 holes and 80 or more across 36. Once you pass the PAT, you will be eligible for PGA Membership and can start competing in events sanctioned by The Professional Golfers' Association (PGA).
USGTF certification requires applicants to complete their PGM Associate Program, which consists of a combination of online courses as well as hands-on training at approved facilities around the world. This program covers topics such as club fitting, rules & regulations, teaching methods, business management and marketing strategies within the leisure industry business related to golf professionals. Upon completion of this program, participants will receive their USGTF Certification allowing them to teach professionally throughout North America and beyond.
After you have achieved certification, the next step is to find opportunities in which you can apply your newfound knowledge and skills. Having identified the next step, let us now explore how to uncover suitable prospects.
Key Takeaway: To become a professional golfer, one must pass the Playing Ability Test (PAT) for PGA membership or complete the USGTF Associate Program to gain certification. Both of these options provide aspiring golf pros with all the necessary tools and knowledge they need to hit it out of the park in their career.
Find Opportunities
When it comes to finding opportunities in the golf industry, you have a lot of options. From teaching positions to tournament sponsorships, there are plenty of ways to get involved and make a name for yourself.
Staying abreast of recent golf-related news is essential to be cognizant of any alterations or openings that may influence job opportunities or qualifications required for certain positions. Take advantage of networking opportunities like attending tournaments or joining clubs where professionals gather; this is an excellent way to build relationships with key people who could help open doors later on down the road.
Don't overlook the potential of digital networking tools like LinkedIn and other social media outlets to furnish valuable connections when looking for work in the golf industry. Keep tabs on relevant hashtags related to golfing topics so that you know what conversations are happening around them and join those conversations whenever possible; this is a great way to showcase your knowledge while building relationships with others who share similar interests as yours.
Seeking out openings in the golf field can be tough, but with a bit of exploration and effort, you could come across something that suits your objectives. Connecting and publicising yourself is a critical component of achieving success as a golf pro, so it's essential to comprehend how to do this productively.
Network and Market Yourself
In order to network and market yourself effectively as a professional golfer, it is important not only to show off your talent but also to demonstrate enthusiasm for the sport itself. Be proactive when it comes to attending events related to golf; go out of your way to meet new people; stay up-to-date with industry news; read books about golfing techniques; keep track of trends in equipment technology etc. More effort put into these activities will increase the chances of getting noticed by potential employers or sponsors down the line.
FAQs in Relation to How to Become a Golf Pro
How do you become a PGA pro?
Becoming a PGA professional requires dedication and hard work. First, you must complete the PGA of America's Professional Golf Management Program (PGM). This program consists of three components: education, playing ability tests, and apprenticeship/internship experience. After completing these requirements, you can apply to become an apprentice or intern at a golf facility approved by the PGA. You will then be required to pass both written and playing ability exams before being eligible for membership in the organisation. Finally, after gaining enough experience as a teaching pro or head golf professional at an accredited facility over several years time, you may qualify for full membership into the Professional Golfers' Association of America (PGA).
How hard is it to become a golf pro?
Becoming a golf pro is no easy feat. To achieve success in the game of golf, one must demonstrate commitment and dedication to mastering the intricacies of its play while simultaneously honing physical and mental capabilities. To become a professional golfer, you must have excellent physical skills such as driving accuracy, putting ability and mental strength to remain focused during tournaments. You also need to pass rigorous tests set by governing bodies in order to gain certification or qualification as a professional golfer. With proper dedication and enthusiasm, it is feasible for any individual to reach the heights of professional golfing excellence.
How long does it take to become a professional golfer?
It requires dedication, hard work and commitment over an extended period of time to master the skills necessary for success at this level. Generally speaking, it can take anywhere from 5-10 years of practice and competition before one reaches the point where they are considered a professional golfer. This includes taking lessons with experienced coaches, playing in tournaments regularly, and developing mental strength and resilience as well as physical fitness levels that enable them to compete against other professionals on the course. With the right attitude and dedication, it is possible to reach professional status in a shorter period of time.
Conclusion
It requires dedication, skill and knowledge of the game. However, with hard work and perseverance, you can become a golf pro if that's your dream. Make sure to understand all the requirements for becoming certified as well as developing your skills through practice and study. Take advantage of opportunities presented to you, network with other professionals in the field, and market yourself effectively – these are key steps towards achieving success in this profession. With commitment and focus on improving your craft every day, you can make it happen – so don't give up on learning and reaching how to become a golf pro.