Last Updated on November 24, 2023
Golf has become increasingly popular in the state of Florida over recent years. With year-round warm weather, many golfers have taken advantage of sunny days to improve their game and play competitively on some of the best courses in the country. This article will explore how many golf courses are located within the state, detailing key statistics that demonstrate its popularity among golfers. The discussion will also provide insights into why there is such a high concentration of courses in certain areas.
Furthermore, it will analyse what impact this has had on local communities and economies throughout the region. By exploring these topics, readers can gain an understanding of why Florida is considered one of the top destinations for avid golfers from around the world.
Overview of Golf Courses in Florida
Golfing in Florida is an ideal vacation destination for many people. With over 1,250 golf courses located across the state, there are plenty of options to choose from and experience a great game of golf. As one of the top destinations for golfers around the world, Florida boasts some of the best public, private and resort courses, all within easy reach.
Florida has multiple renowned golf resorts throughout the state which offer premium amenities such as spas, fine dining restaurants and luxurious accommodations. These luxury golf resorts provide visitors with unparalleled experiences while enjoying their rounds on challenging yet rewarding courses. Additionally, traditional country clubs and daily fee courses also make up much of Florida's landscape, providing players with a variety of course designs ranging from link-style layouts to championship-calibre courses crafted by renowned architects.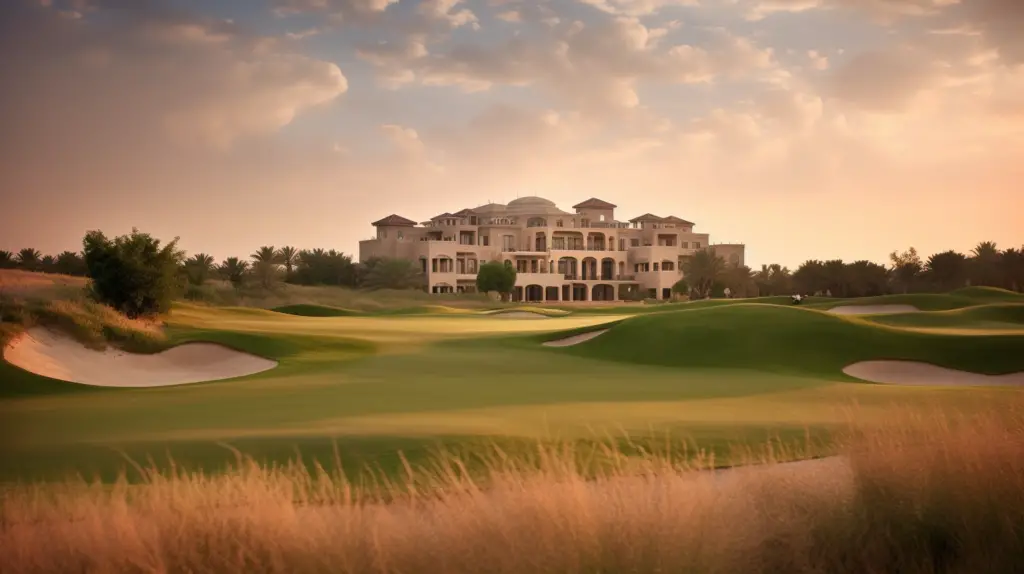 Popular Locations for Golf Courses in Florida
Golf is an extremely popular sport and hobby amongst Floridians, so it's no surprise that the state has a plethora of golf courses. St. Augustine is known for having some of the best public and private courses in Florida. Players from all over flock to this coastal city to get a chance to test their skills on these challenging yet rewarding layouts. Orlando Golf is another great option when it comes to finding good golf courses in Florida. Home to many famous PGA tour events, such as The Arnold Palmer Invitational and The Honda Classic, this area offers players plenty of options for quality golfing experiences.
Tampa Bay also boasts some excellent facilities where you can practice your game or just have fun with friends and family. Panama City provides some exciting challenges in its variety of courses, while South Beach hosts several picturesque venues ideal for playing a round of golf with breathtaking ocean views.
With hundreds of different courses available throughout the state, there are countless opportunities for any golfer looking to enjoy a day out on the links.
Types of Golf Courses Available
Golfers visiting Florida have a variety of courses to choose from. Each type offers its own unique set of challenges and playing experiences. Public golf courses are typically owned by cities, counties or parks departments and provide open access for all players. Executive courses feature shorter holes that allow golfers with limited time to play 9-holes in less than two hours. Links courses require strategy and accuracy as they tend to be long and windy, often featuring water hazards, sand bunkers and rolling hills.
Resort courses offer championship-level layouts with top-notch amenities such as spas, restaurants, pro shops and more. Minigolf is also an option for those looking for fun, family-friendly recreational options on the green. All types of golfing opportunities can be found throughout Florida, providing something that appeals to every skill level, interest and budget.
Cost of Playing at a Golf Course in Florida
Golfing in Florida can be an enjoyable and affordable experience for all levels of players. To determine the cost of playing at a golf course, it is important to consider the various fees associated with each type of golf course. In Florida, there are public, semi-private and private courses available. These will all have different costs for playing them.
Public courses typically charge lower rates than other types of courses due to the higher volume of play they host annually. These courses may offer discounts or promotions during certain times of the year, such as weekends or holidays. Semi-private courses often require memberships that come with additional benefits, including discounted green fees, access to exclusive tournaments and special events held by the club. Private clubs generally only allow members who pay annual dues plus extra charges like initiation fees or monthly assessments, depending on the specific policies of each club.
Due to its climate and abundance of great golfing opportunities, Florida has hundreds of golf courses throughout the state, offering reasonable prices so everyone can enjoy their time out on the links. Whether you're looking for an inexpensive day rate or want to join a more exclusive membership at a private country club, there are plenty of options available when it comes to golf fees in Florida.
Professional Tournaments Held in the State
Florida is home to many professional golf tournaments, both on a national and international level. Some of the most notable are The Players Championship, Valspar Championship, Honda Classic, Arnold Palmer Invitational presented by MasterCard, WGC-Cadillac Championship and the Memorial Tournament presented by Nationwide. These tournaments attract some of the greatest names in golfing from all over the world as well as thousands of spectators.
Additionally, Florida plays host to several other PGA Tour events, such as the Web.com Tour's Chitimacha Louisiana Open and Panama Claro Championship; LPGA Tour events like the Coates Golf Championship; Champions Tour events including ACE Group Classic and Nature Valley First Tee Open at Pebble Beach; and Senior PGA Championships like Regions Tradition. All these tournaments showcase amazing talent while providing an opportunity for players to compete against each other in one of the best states for golfing in America.
Conclusion
The state of Florida is home to hundreds of golf courses, providing avid golfers with a variety of options for their next round. The average rating from reviews and feedback from players has led many to believe that the quality of golf in Florida is among some of the best in the United States.
In conclusion, it is clear why so many people consider Florida one of the top states for playing golf. With its stunning views and excellent course conditions coupled with discounts for seniors and other amenities like cart rentals, restaurant services and more – Florida offers an unparalleled experience for every level of golfer looking for a great day out on the links!